This edition of the newsletter provides an in-depth update around new additions to our Educators' Resources Page on our website. We have been busy working on programming, social media content and fun activities that you can do at home with your families. We will continue to deliver initiatives designed to educate, uplift and inspire people of every age. Follow us on social media or visit our website for up to date news about the NAGB.
Save-the-date for our upcoming interactive online activity, "Bush Medicine Stories"! Starting November 9th visit the "For Families" section on the NAGB's website, go to our "Bush Medicine Stories" page through "NAGB Workshops" and share your funniest, most outrageous, profound, reflective, thoughtful stories with us on our blog.
The NAGB is offering a free portfolio workshop for young artists who are applying for entry into college/university art programmes. The workshop guides participants through the process of creating a successful portfolio and gives helpful tips on the application process.
A virtual tour with the NAGB could be the perfect way to add some variety to your usual classroom format. Let's face it, teachers need a break, so let the NAGB help you with a virtual tour for your students. They can still experience the possibilities of art through observation, exploration and communication. To book a tour go to https://nagb.org.bs/for-teachers.
A Purvis Young exhibition was originally slated for last December at the NAGB, but our exhibition schedule shifted to make space for healing in the previous exhibition "Refuge". In our first "Book of the Month" feature we are highlighting this Purvis Young monograph.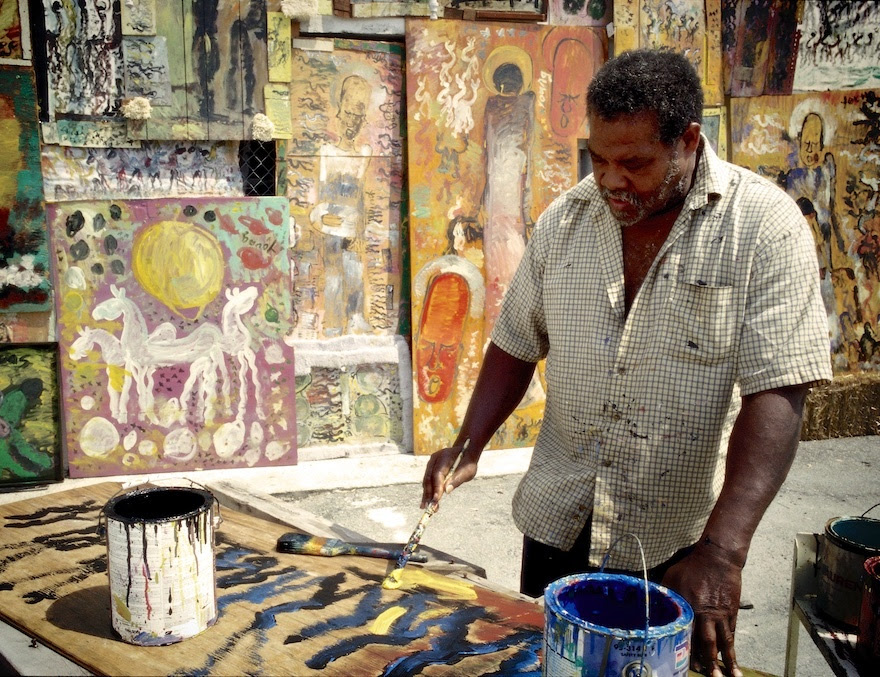 The ArtWise programme is a fun and dynamic classroom-based workshop that brings the NAGB to you. And it's now available for your virtual classroom! It is designed to provide mixed media lessons that correspond to a broad range of subjects, art-related and otherwise.
ARTribe is back (virtually) for the fall semester! Our spring semester got cut short because of COVID restrictions, but the restrictions have also presented an opportunity: we are happy to announce that Family Island students in grades 8-12 are now welcome to apply!
As part of the recently held Art World Conference, Amani Olu, the founding Director of Detroit Art Week and CEO of Olu & Company, facilitated the presentation "Protecting Your Narrative - 10 Solutions For Black Artists." The exceptional presentation has been made available for free and is an excellent resource for any artist cementing relationships either at home in The Bahamas or internationally. More than ever, contemporary art galleries and museums are rushing to exhibit the work of Black artists. While taking a step in the right direction, these institutions – primarily led by white individuals – do not always have the patience, language, and lived experience to contextualize the work as intended. As a result, many Black artists find that the people representing them often misrepresent or silence their ideas to move a sale forward, placate leadership, or make the viewing experience comfortable for white audiences. In this session, Amani Olu will provide a ten-step approach to safeguard your narrative from white supremacist culture.
Copyright ©2020 National Gallery of The Bahamas, All rights reserved.

Our mailing address is:
P.O.Box N711, Nassau, New Providence, The Bahamas