This edition of the NAGB newsletter provides updates around two virtual exhibition launches, the Executive Director Job Call, the latest episode of "My Practice Is..." and so much more. Please also remember that our COVID-19 Resources page is regularly updated with free virtual museum tours, fun art activities and other exciting initiatives.
naturesPULSE features virtual tours of the flora and sculptures in NAGB's Art Park. The sculpture garden exhibition offers an outlet for rest, respite, and meditation. The naturesPULSE virtual exhibition welcomes you to join NAGB for virtual flora walks which feature sixteen plants indigenous to The Bahamas. Additionally, sculptures from NAGB's outdoor collection are featured in our virtual sculpture garden walks. When combined, the arts and botany in the NAGB Art Park help to communicate the history and culture of The Bahamas. This virtual exhibition serves as a sanctuary of reflection that honours Bahamian sculptors and public art.

Artists include: Antonius Roberts, Wellington Bridgewater, Drew Weech, Katrina Cartwright, Nick Austin, Tyrone Ferguson, John Panza, Alex Timchula, and Netica "Nettie" Symonette.

Join us on October 16th for the launch of our virtual Sculpture Walks and on November 16th for our Virtual Flora Walks.

Curated by Richardo Barrett and Curatorial Support by Amaani Hepburn and Tiera Ndlovu.
COVID: Collecting Our Voices in the Caribbean and its Diaspora
The Museums Association of the Caribbean (MAC) invites all artists to submit work(s) for consideration in a virtual exhibition that will exist on the MAC website and will be projected at various sites throughout the Caribbean.
What is in an art career? We asked artists to share in our ongoing video series "My Practice is..." The series has been shining a spotlight on the act of practicing art as a career. It exists to engage and inspire the next generation of artists to continue this very important work.
On "Blank Canvas," Amanda Coulson catches up with the artist John Beadle who has used the last few months of lockdown to continue his rigorous studio practise. A long-time Junkanooer, he discusses how not having a season this year has allowed him to focus his energy on his studio work, what future parades might look like and how this period has been for some in the Junkanoo community.
The NAGB Permanent Exhibition serves as an opportunity for us to highlight works from the National Collection in conversation with works from private collections. These exhibitions usually take on a physical life within the walls of the NAGB, and are up for display for approximately 12 months on the ground floor of the museum, giving you, the public, a chance to see the works that we all own as people of The Bahamas and our cultural patrimony. For the upcoming iteration of the PE, "Medicine and Memory: Public Health in The Bahamas", we have included an online show to accompany the on-site exhibition that will open later in the year.
The NAGB is seeking an outstanding candidate to lead this high-functioning institution at a time when cultural leadership and community engagement are critical aspects of national development.
Blank Canvas
Ulrich Voges
COVID-19 Resources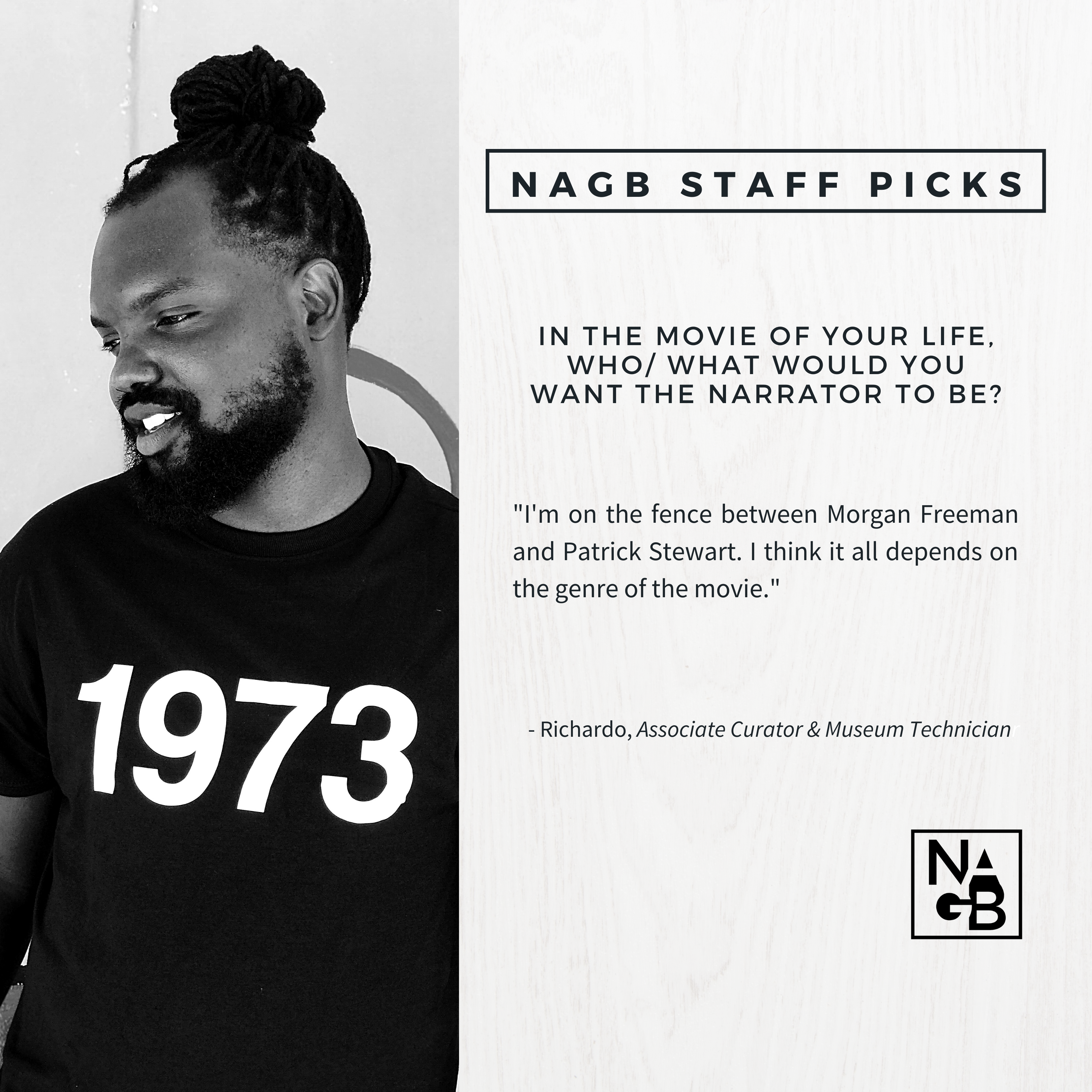 My Practice is...
Matthew Rahming
Copyright ©2020 National Gallery of The Bahamas, All rights reserved.

Our mailing address is:
P.O.Box N711, Nassau, New Providence, The Bahamas