SIP CELEBRATES 11th ANNUAL FESTIVAL
OF THEATRE IN THE BAHAMAS
BY BRINGING 10 NEW BAHAMIAN WORKS
TO THE STAGE FOR THE SECOND TIME​
See what's new to our 2019 Festival!
Just A Few Days Remaining
SiP 2019 - Introduces Old Time Story &
Short Tales.
Shakespeare in Paradise is a theatre festival held every October in Nassau, Bahamas. Part of its mission is to develop new works and new talent for Bahamian theatre. Short Tales is its latest project in that endeavour celebrating its second year. Along with Short Tales come and enjoy Old Time Story.
Come See Short Tales and Old Story Time
Now Playing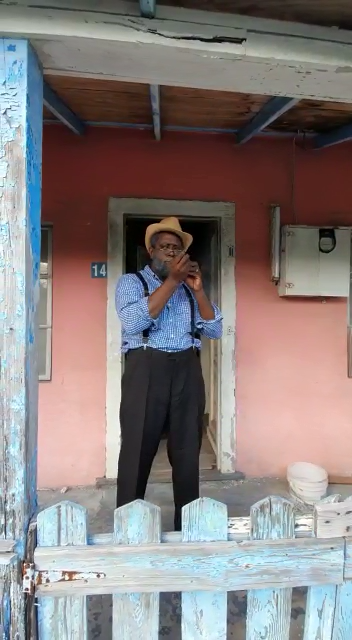 Old Story Time - Dion Johnson
Short Tales Review
by Staff Writer Devonte Hanna

From disgruntled pigs, to harmonizing mourners, to xenophobic vampires and magic, Short Tales II remains, yet again, a fountain of Bahamian creativity, talent and pure brilliance! The Shakespeare in Paradise Company has done it again, putting on an unmissable masterpiece to open its 11th Annual Theatre Festival.

Truly, if you thought last year's Short Tales was epic, then I would advise you to see the imaginative Short Tales II.

Audience members were treated to ten plays, ranging from comedy, to romance and drama. The short plays featured some new and very familiar faces onstage, nine directors and ten brilliant authors. The acting was top notch and didn't feel stagy at all and the creativity and use of imagination was through the roof. I must say, never in a million years would I have thought about what goes on in the minds of swimming pigs much less put pen to paper and write a play. To me, this was a true testament of how beneficial a concept such as Short Tales and how it can easily become a place of growth and grooming for Bahamian creatives.

Besides entertainment, the purpose of theater is to mirror what is happening to society and Short Tales II did just that. The themes presented were topical, poignant and fun. In fact, many of the plays forced me to re-evaluate myself and thoughts I'm sure many audience members felt the same way. I was rather surprised at the paths some writers chose to present the hard-hitting themes in the show, but it worked perfectly.

Altogether, Short Tales II created an ingenious evening of theatre. As always at the Dundas, the sound, lighting and use of props were stellar and I thoroughly appreciated all of it. This amazing show is deserving of 5 stars! I would encourage any and everyone to buy a ticket and see the brilliance of Bahamian actors, directors and writers. Short Tales II will be back in the Phillip A. Burrows Theatre on Thursday, October 10th.


Don't miss out on this spectacular show!
Season Two
Ten New Plays
Ten New Writers
Nine Directors
And A Whole Lot of Fun and Excitement
Now Playing
Philip A. Burrows Theatre
The Dundas Centre for The Performing Arts
.
SAVE THE DATES
SHORT TALES & OLD STORY TIME
OCTOBER 10 ,11 & 12, 2019
THE DUNDAS CENTRE FOR THE PERFORMING ARTS,
PHILIP A. BURROWS THEATRE
Box Office: 242-393-3728 / 242-394-7179