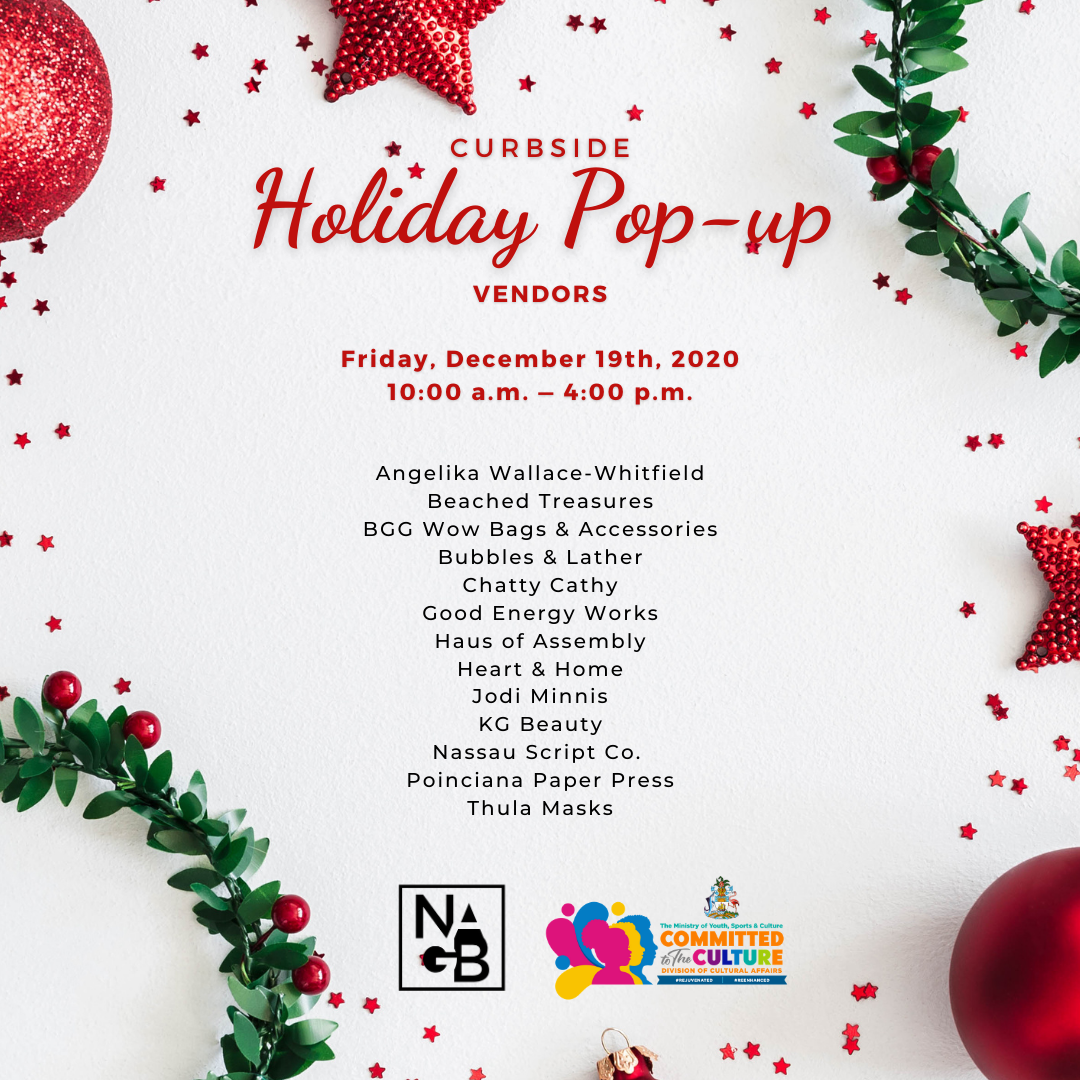 The holiday season might look different this year but, the National Art Gallery of The Bahamas is determined to keep it merry and bright—and safe—in a series of special "curbside" pop-up holiday markets on our grounds. Spread good cheer by shopping local this year and supporting our Bahamian artists and creative entrepreneurs. Explore handmade ornaments, apparel, Christmas cards, jewellery, artwork, décor and more in a safe, socially-distanced outdoor environment. Also, be sure to check out more local goodies in our Mixed Media shop and explore our PULSE series of outdoor exhibitions while taking a walk in our Art Park. We have implemented mandatory masks, temperature checks, sanitization stations and crowd control to ensure social distancing and safety.
To wrap up our seasonal events, we are bringing you a special Holiday Tour! Tune in to the NAGB on Facebook Live on Sunday, December 20th, 2020 for a virtual tour featuring a little of each of our online exhibitions.
Join us on Facebook and Instagram for a new livingPULSE LIVE interactive event TODAY! Angelika Wallace-Whitfield and Alan Wallace are creating murals live from their homes for your viewing pleasure.
On December 22nd, check out the NAGB's livingPULSE page for sneak peek video updates.
The ACE Series continues the museum's mission to empower our creative community with opportunities to engage in transformative encounters.
For this session, we welcome museum professional Sherilyn Jones, who will present a talk on the role of museums as spaces for community building, preservation of heritage and fellowship intended for cultural workers, artists and creative professionals.
We are happy to share another Bush Medicine Stories feature! Erin Greene shares her experience of a fisherman's 48-hour healing remedy. Thank you, Erin for sharing your bush medicine story!
Read more of Erin's story on our website and while you're there, share your bush medicine story too.
On "Blank Canvas," we meet the artists from the latest NAGB show, onePULSE, who will be unveiling murals at the NAGB and later in our surrounding community! We talk about public art and each of their projects. Joining us are (clockwise from the top middle): Lemero Wright, Matthew Rahming, Alisa Streather and Ben Ferguson (joining from Freeport, Grand Bahama), Jodi Minnis and Amaani Hepburn.
Medicine and Memory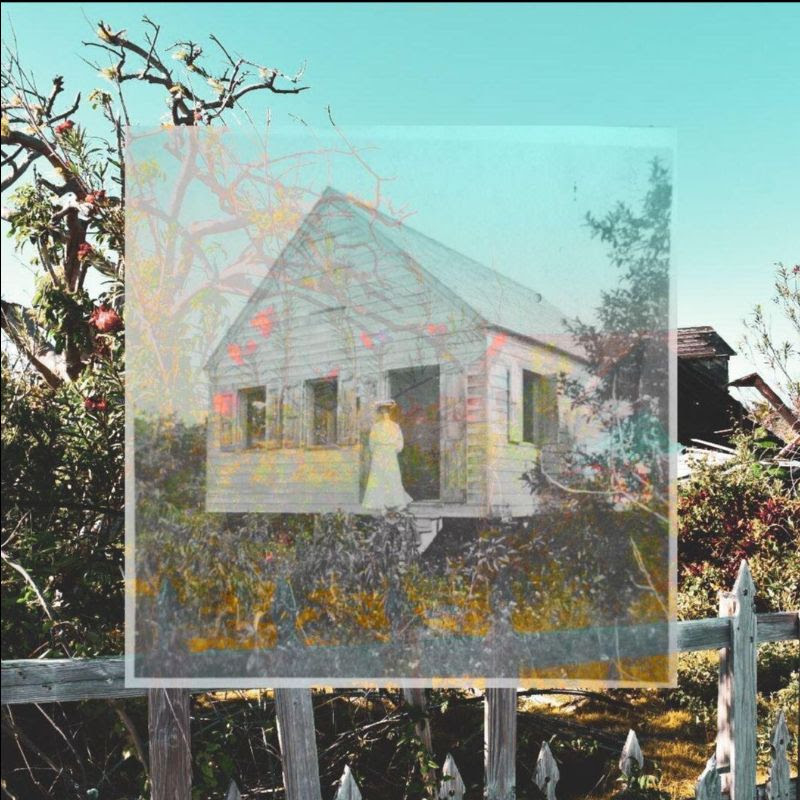 naturesPULSE
Virtual Tour
Blank Canvas
onePULSE Artists
Copyright ©2020 National Gallery of The Bahamas, All rights reserved.

Our mailing address is:
P.O.Box N711, Nassau, New Providence, The Bahamas